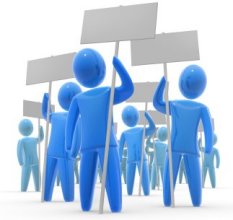 Započni peticija
Nie obezbeduvame besplaten hosting za internet peticii. Kreirajte profesionalna internet peticija koristejki gi našite mokni uslugi. Našite peticii se spomnuvaat na mediumite sekojdnevno, taka što kreiranje peticija e odličen način da bidete zabeležani od javnosta i donesuvačite na odluki.
Glavni funkcii
You own the data, including the email addresses of the people who have signed your petition.
You can send an email to all the people who have signed your petition.
Lesna za zapametuvanje adresa, https://www.peticije24.net/ime_na_peticijata
You can decide what is asked from the people signing your petition.
Možete da ja prevedete vašata peticija na poveke jazici. The signature form has been translated into 42 languages.
Možete da koristite tekst, sliki, linkovi i listi.
Možete lesno da ispečatite potpisi (HTML, PDF, Excel).
Možete da ja vgradite peticijata na vašata veb-stranica.
If you have new information you'd like to share with everyone who has signed the petition, you can write an announcement. An email link to the announcement will be sent to all the signatories.
Show more